The StoreAudit service has been instrumental in allowing me to get a handle on our customer order fulfillment times. In our business, speed of delivery is everything and can mean the difference between a profitable store and a store that is having problems. We use mystery shoppers to gather data, but mystery shoppers are expensive and limited in how frequently they can canvas our stores. StoreAudit is not only cost effective, it literally can be used in all of our stores at the same time.
-: Christy Gilligan :-
(Vice President of ACW Corporation)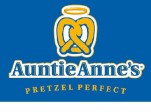 Integrating Remote Eyes with my MICROS e7 system has saved my business tens of thousands of dollars by giving me the ability to audit and review recorded video of suspect transactions. We have been able to identify dishonest employees very quickly. We also use it to praise employees who have very large sales transactions.
-: Kenneth Kugler :-
(Owner, Perfect Dough Bakery Corp.)

Food costs are everything in the QSR business, and my food costs are the best around thanks in large part to the complete coverage provided by Remote Eyes. The system literally pays for itself in 90 days. The XML integration with Sicom is far superior to the older Y-cable serial data capture method, and the remote view image quality is the best I have seen. The Remote Eyes team has been great to work with and highly responsive to the unique needs of my store operations.
-: J. Naparlo :-
(Owner of N&R Dining)

The Remote Eyes system gives us everything we need to manage our business efficiently. The image quality is outstanding, and the integration with our Micros POS makes Remote Eyes an indispensable tool for managing our front office operation and protecting our cash flow.
-: Jamie Neuberger :-
(owner of Bill Bateman's Bistro - Golden Ring)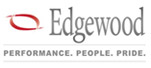 Nobody does it like Remote
Eyes. We recently attended a leading security conference and saw about a thousand vendors and no one had a solution that even came close.
-: Robert O'Conor :-
(Edgewood Management Corporation)

The Remote Eyes system from Odyssey has paid for itself in less than two months. I've seen a dramatic increase in sales and a decrease in shrinkage. The greatest benefit of Remote Eyes Has been than 500% improvement in our customer services!
-: Ron Furman :-
(Owner, Max's on Broadway, Baltimore)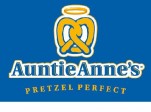 Remote Eyes is extremely easy to learn and to use. I was up and running in a few minutes and saw 100% payback on my investment in a very short period of time. My employees know I have the ability to review any transaction they make, so they do their best to keep everything accurate and honest.
-: Kenneth Kugler :-
(Owner, Perfect Dough Bakery Corp.)

Remote Eyes has been an excellent business management tool for our chain of 6 fitness centers. Having cameras throughout our clubs provides a level of comfort to our members and staff because they know the clubs are being monitored and recorded. We can watch our clubs using our Smartphones and PCs from literally anywhere we have Internet access, and this ability makes Remote Eyes an excellent tool for remote management of our business. The software is extremely easy to use, and the support from the Remote Eyes team and our integrator, Mood Media, has been simply fantastic!
-: Sal DeMartinis :-
(Planet Fitness Atlanta franchise operator)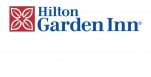 Remote Eyes has been an excellent security tool for our hotel. It is easy to learn and use, and we receive excellent support from the team at Odyssey. Even though the system has been installed for only a short while, we have already been able to take action on multiple loss issues using the video evidence provided by Remote Eyes. Our loss recovery has easily been significant enough to more than cover the investment we made in Remote Eyes.
-: Kelly Lajoie :-
(General Manager of Hilton Garden Inn, Plymouth, Massachusetts)

The Remote Eyes system has been instrumental in allowing me to effectively manage a 40 store operation from a central location while keeping close tabs on my cash flow. The Remote Eyes alert system helps my managers instantly pinpoint stores and employees who require closer scrutiny. The team at Odyssey has been a dream to work with and very responsive to our needs for software customization. For example, we jointly designed the store network reporting system to match the way we run our operation, Odyssey created a high-speed network video review capability at our request, and they added a system alert tool that instantly tells us when we have network, equipment, or software problems. If you are trying to run a multi-location operation without using a tool like Remote Eyes, then you are behind the curve.
-: Nick Nistazos :-
(Owner of Franchise Management Services, Inc.)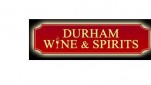 POS Plus is the perfect tool for managing my retail operation, and the integrated Remote Eyes video gives me the flexibility and control I need as the business owner. The system allows me to be in the office or off-site and still monitor employee activity on the registers up front for both training and customer satisfaction purposes. In one case, I observed an employee ringing up an item incorrectly and was able to correct her mistake on the spot, creating a very happy and loyal customer since the correction was in the customer's favor. We have complete control over customer activity in our store, so shoplifting is stopped in its tracks. And the inventory management features, supplemented by video of each sale, make us a much more efficient operator than the guy down the street!
-: Linda Mone :-
(Owner, Durham Wine and Spirits)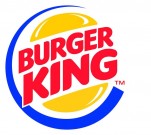 Dual lane drive-thru is a complex operation to manage effectively because of the order accuracy problem. DTE solves that problem quite handily. With it, we can process drive-thru orders faster than ever. Without it, we are flying blind and trending toward chaos. In addition, DTE is extremely simple and easy to use, so new employees can pick up on it with very little training. Also, Odyssey's support during the rollout was phenomenal. Rarely have we seen a technology vendor be as responsive to our needs as Odyssey has been.
-: Andrew Schory :-
(Managing Owner of JPL Management)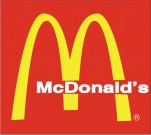 The Remote Eyes system has already paid for itself many times over. With Remote Eyes, we are able to locate key forensic evidence very quickly both locally and remotely. The evidence we are able to obtain using Remote Eyes has been invaluable in defending our company against fraudulent claims for slips and falls, worker's compensation, and employee injuries. By installing the Remote Eyes system, we have immunized ourselves against frivolous lawsuits.
-: Art Davenport :-
(Owner, Davencorp Management)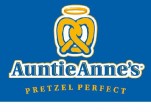 I have experience using other DVRs with POS integration, and I can tell you Remote Eyes offers by far the best product and customer support in the industry. Any time I have an issue it is quickly resolved 100% to my satisfaction.
-: Kenneth Kugler :-
(Owner, Perfect Dough Bakery Corp.)